I hesitate to label this a quick build, because it wasn't. This drop bottom gondola is the second Red Caboose kit I picked up at Scale Model Supplies. This kit has substantially more details than the flatcar kit does, mainly because you can see the undercarriage on this model.
But it sure turned out nice when it was finished.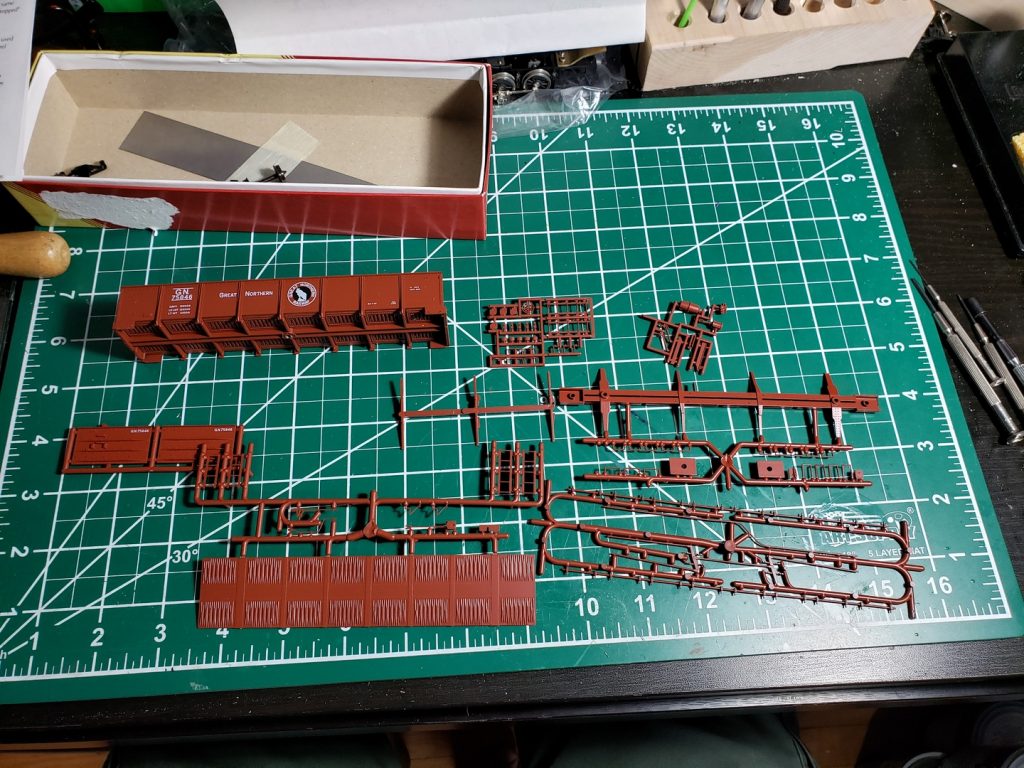 I took a couple more photos of the build this time, but this is not going to be a step-by-step post. That said, here are some pictures.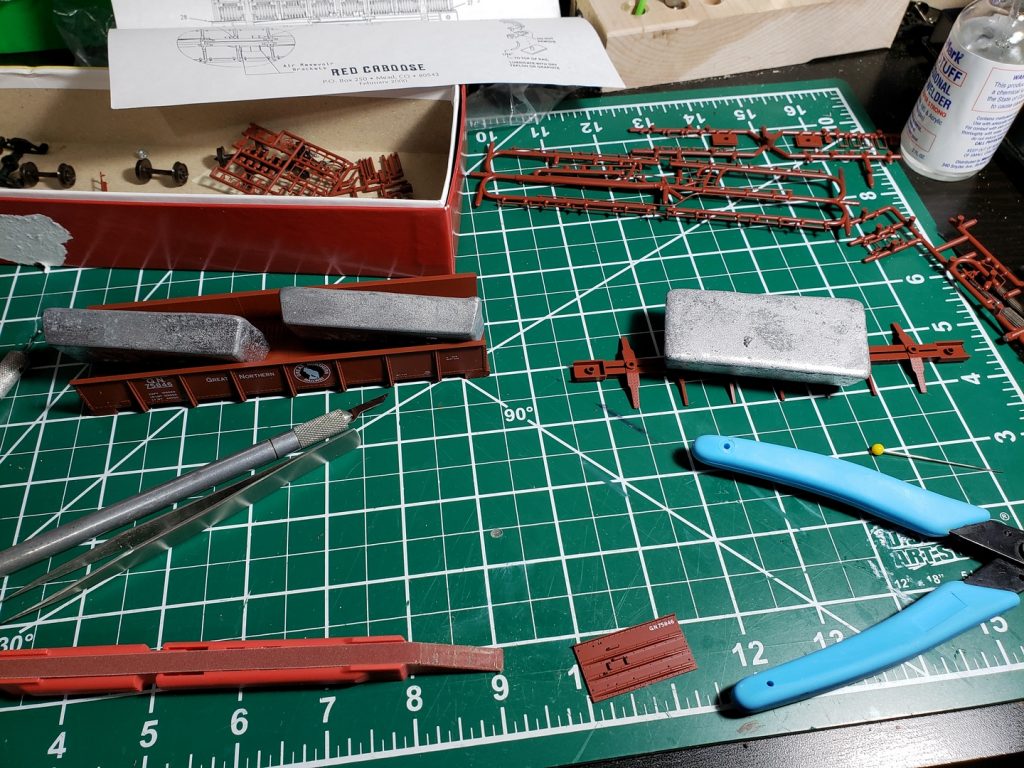 Among the multitude of parts was pretty complete brake rigging. There was a single pipe to simulate the air piping, but there were also all the rods and levers (thankfully molded as one piece.)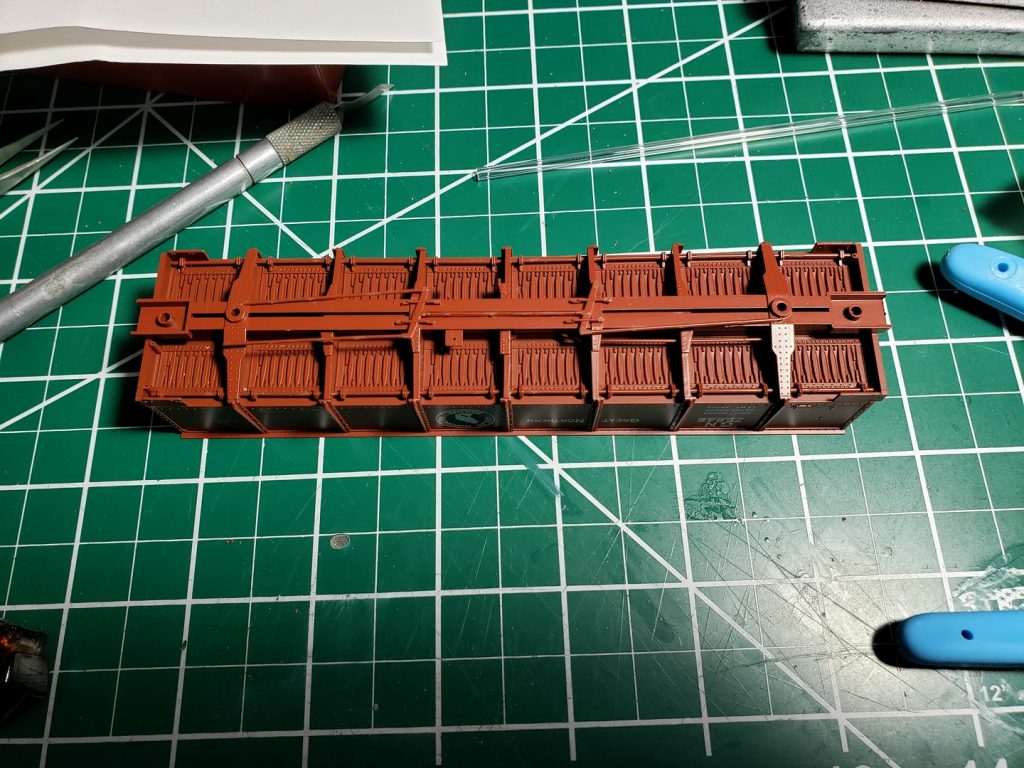 There were also individually molded grab irons, sill steps and ladders. Also the brakeman platform and supports, and the actuators for the dump bottom. Lots and lots of tiny pieces.
It took me most of yesterday and a couple hours today to build this model, and I did manage to mess up one piece of brake piping, but otherwise it turned out really well.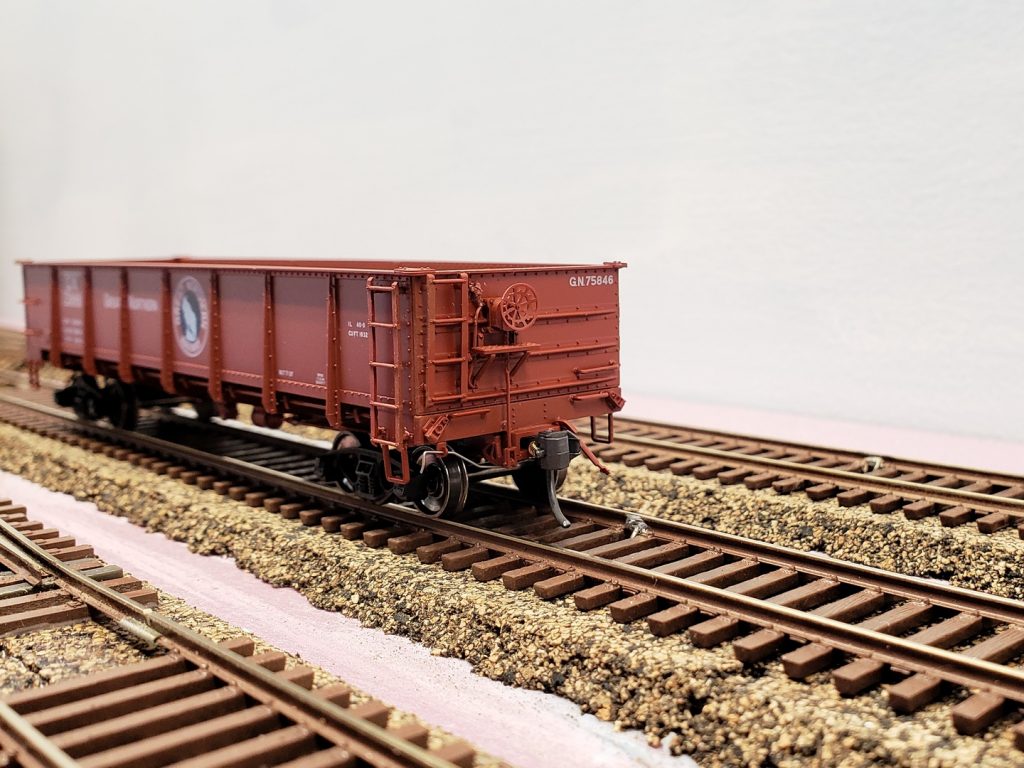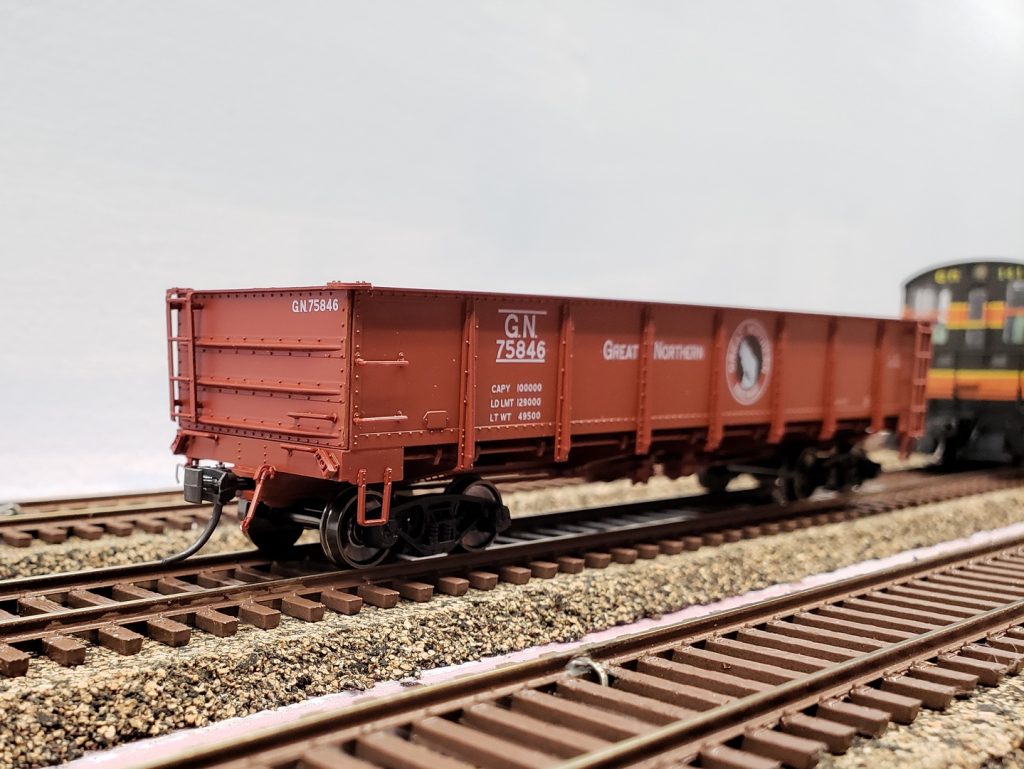 It looks like Red Caboose got sold to InterMountain a while back, but InterMountain makes some nice kits too.