On Friday and Sunday I put down some ballast on the track on the Northeast end of the layout.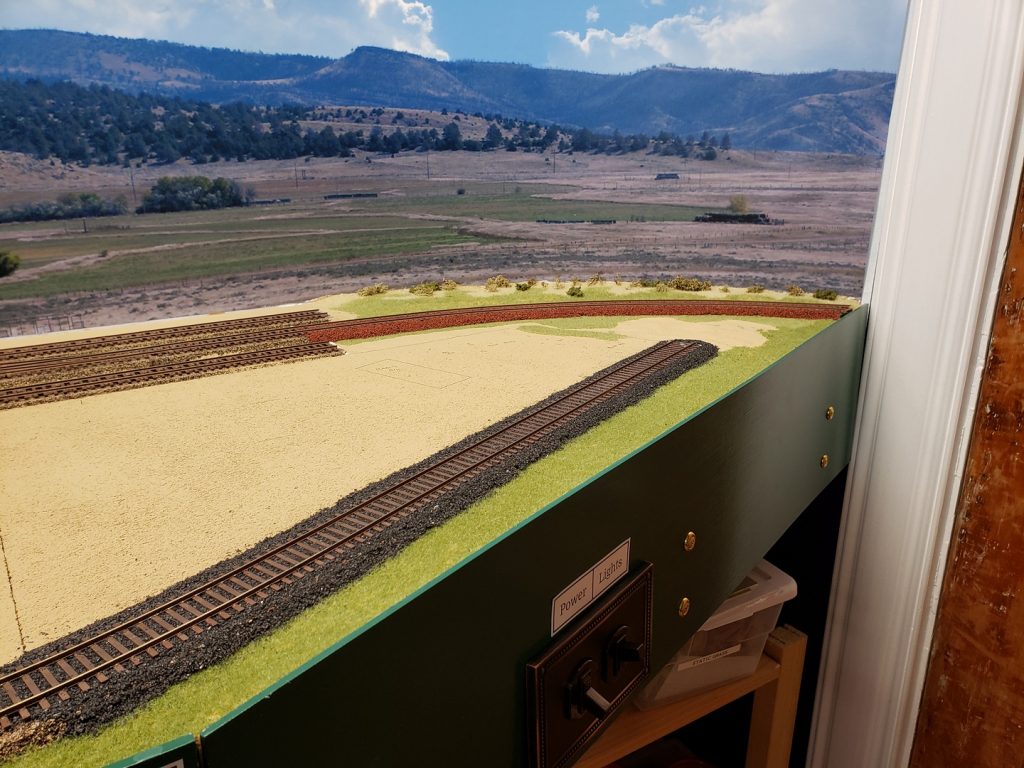 I had purchased some "medium" sized "Iron Ore" ballast to use on the mainline but now that I have some glued down I think it looks too large. I'm going to buy some "fine" sized ballast and glue it over the top to make it look a little better.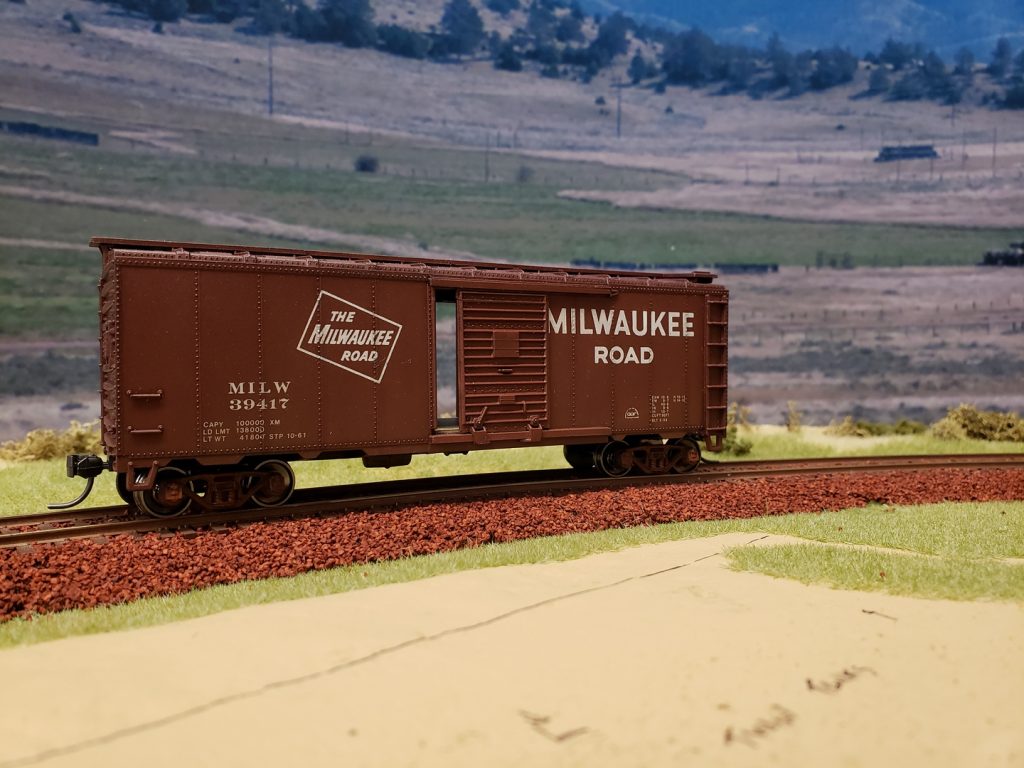 I also have some material that I got from a friend that might actually be "coal" but I used it as cinder ballast on a spur. Looks like cinders to me. I hope I can find some more to use on the rest of the spurs.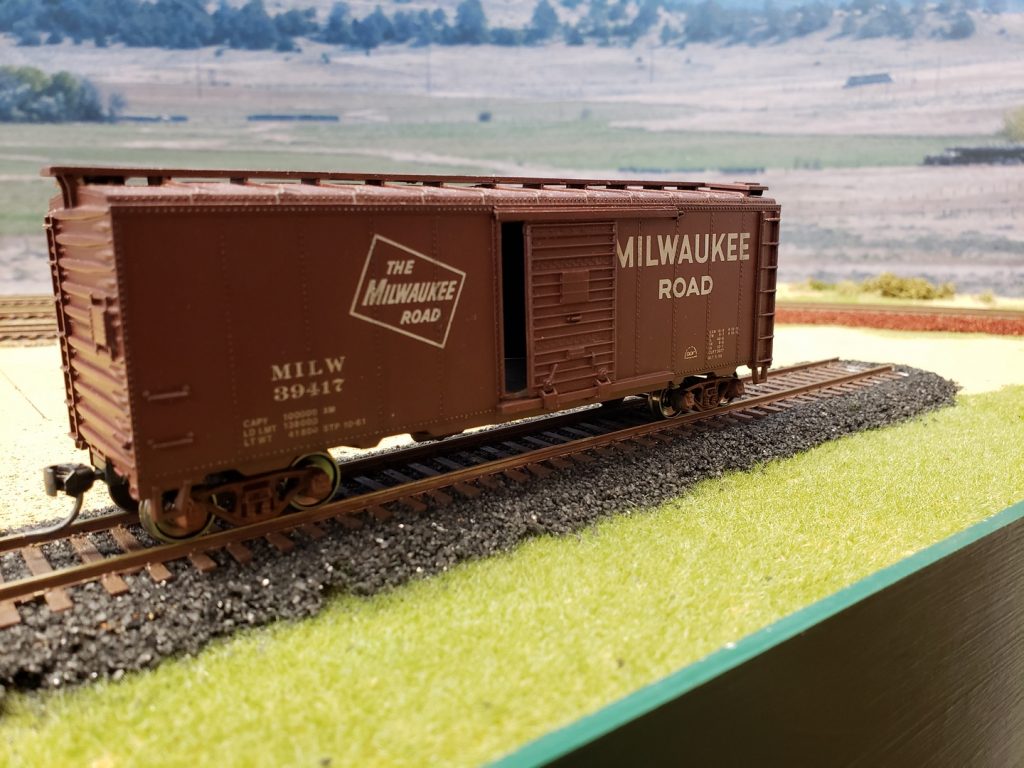 Ballasting and making it look good is kind of tedious work. And I'm now of the firm opinion that the ballast should go on before the static grass. It's more difficult to get a nice edge on the ballast when you have to brush it out of the grass. Luckily there's really only one stretch of track with grass next to it right now.
It just occurred to me however that it might make sense to install the road crossings before finishing the ballast. Hmm. Guess I'd better get that figured out.