More and more progress to report. Since the last progress report I've gotten the following done:
I installed the "fiddle yard" extension, painted the top of it tan, put down the cork roadbed, built two more turnouts to finish the "run around" area, and laid all the track.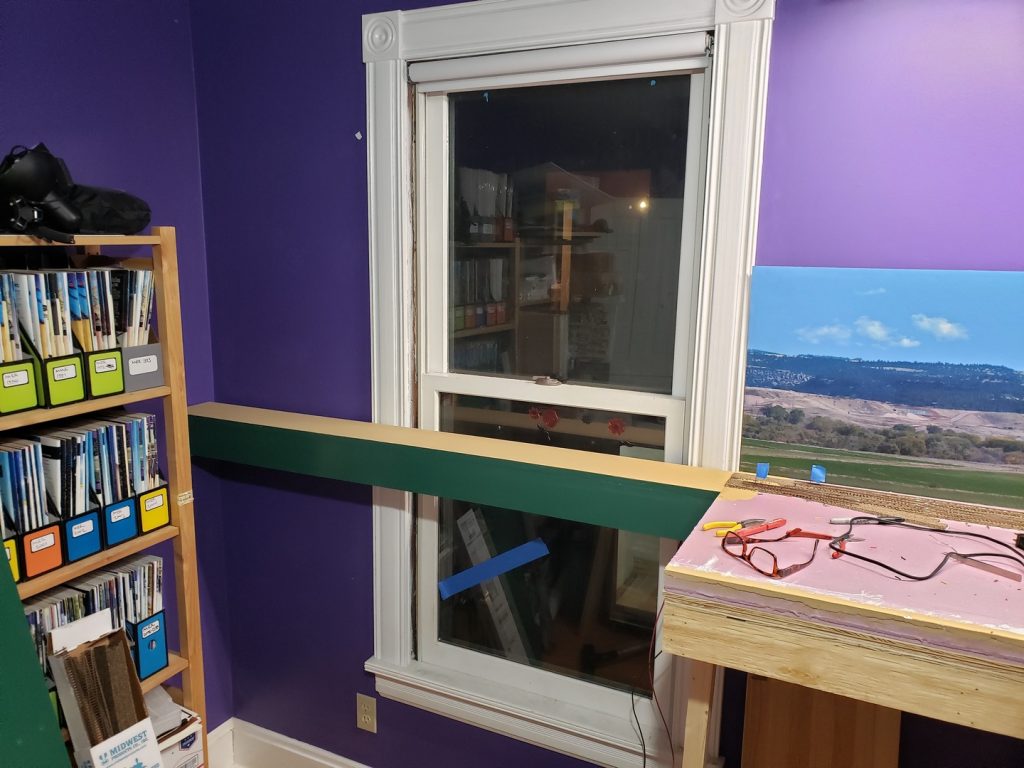 I extended the track power bus under the fiddle yard extension and finished up all the wiring. I ordered five more BullFrogs. I only had one left, and I needed one more, but they have a five pack that will save me a few dollars and I'm sure I'll use the extras eventually.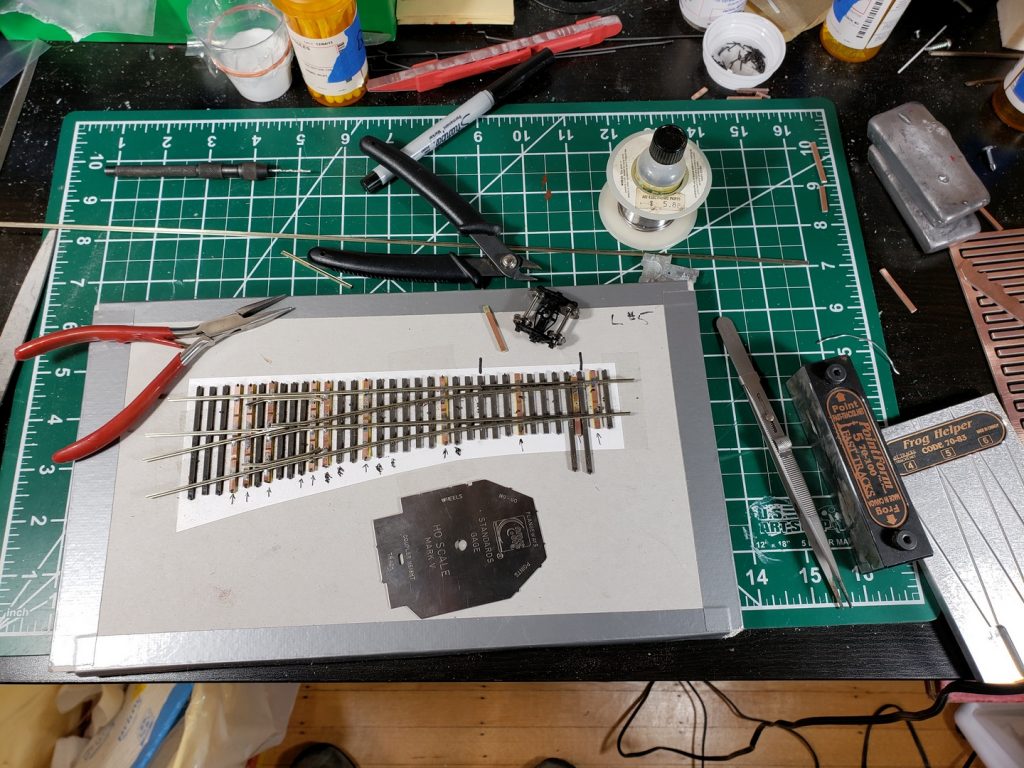 I installed the last two BullFrog controllers and the control rods for them. I added a schematic for the Southwest end of the layout.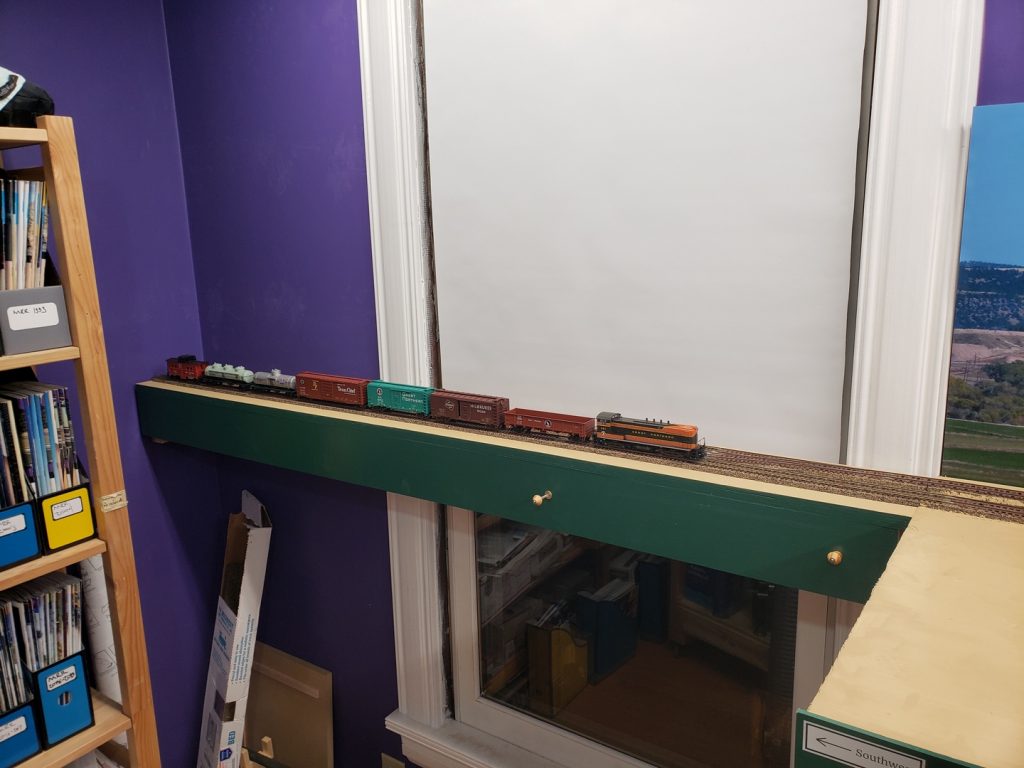 I cut a gaping big hole in my beautiful fascia to mount the light and throttle power switches. I found a double switch on Amazon that will do so I am going to be able to have separate switches. I bought a fancy brass cover plate for it too.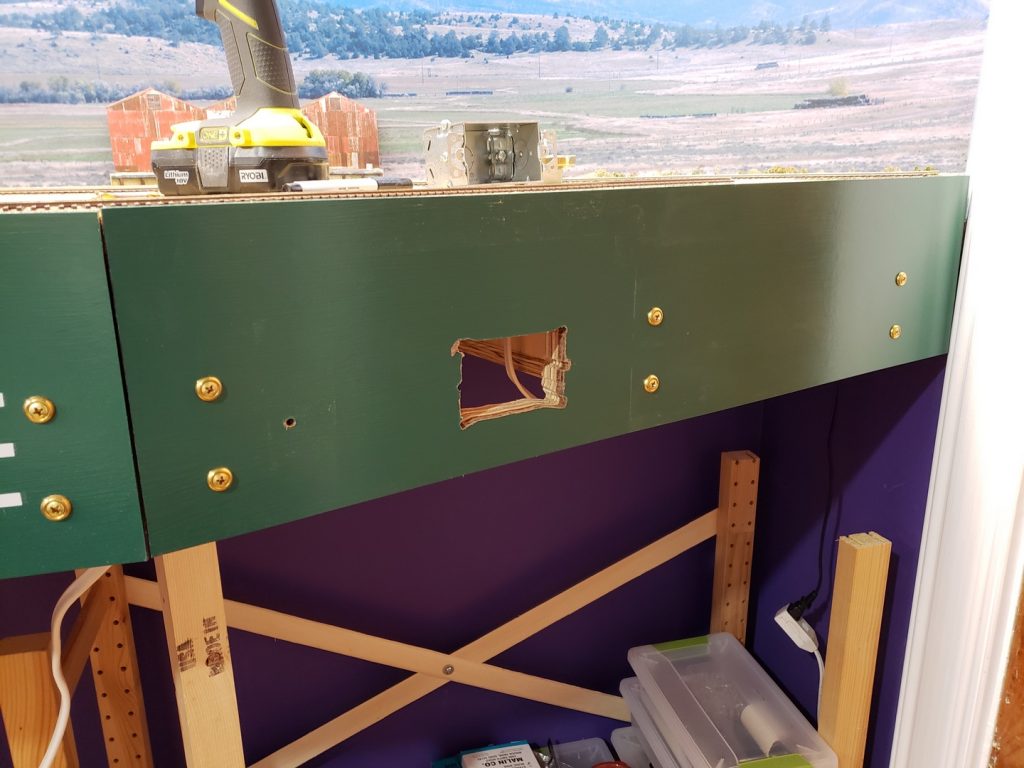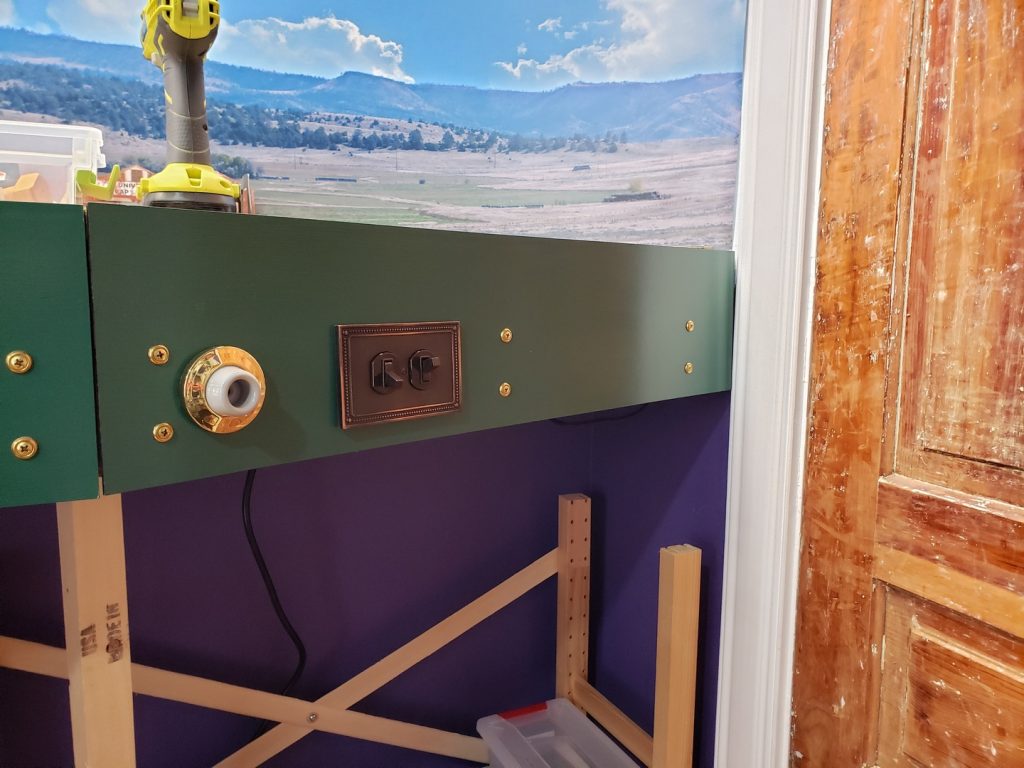 I reworked the four turnouts on the Southwest end of the layout. They still need a little more work but they are much closer to gauge now and only derail the locomotive occasionally. I'm going to do a little more work on the turnouts to hopefully increase reliability and decrease derailments and then the track work will be DONE. (Other than the spur for Tylick Tool on the Southwest end.)
I cleaned up the cutout I made in the fascia for Lutgens Creek and painted the edges. I think it will do. It doesn't look the best, but it doesn't look terrible.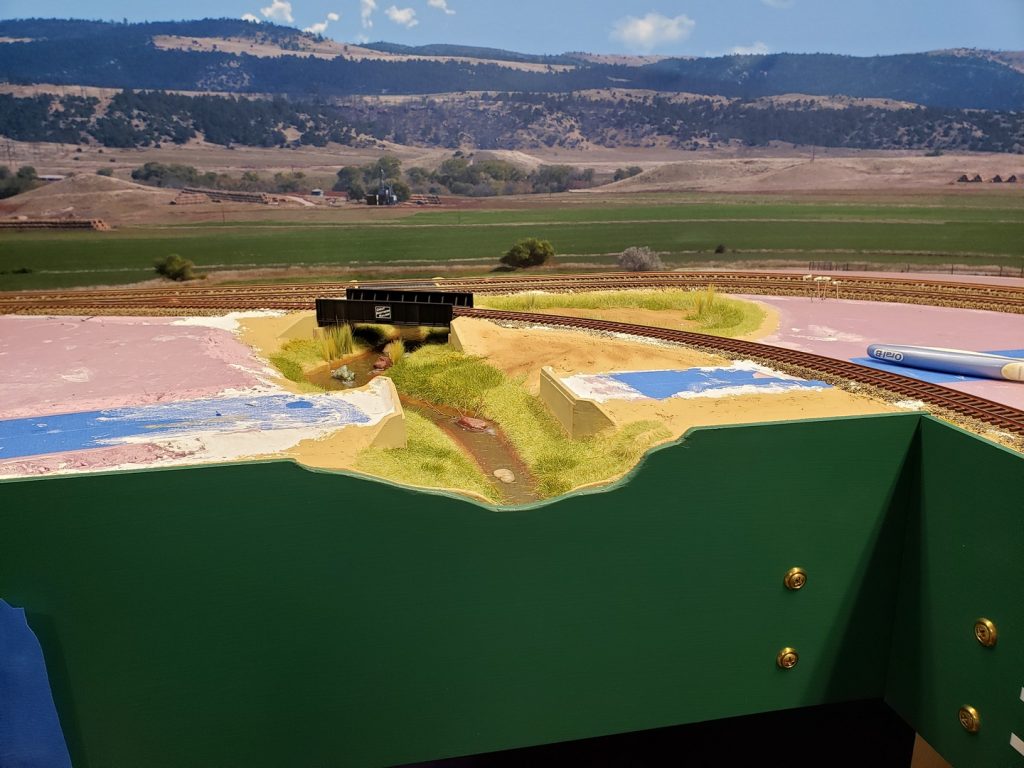 I added some labels to the fascia to indicate compass directions and put the name on Lutgens creek.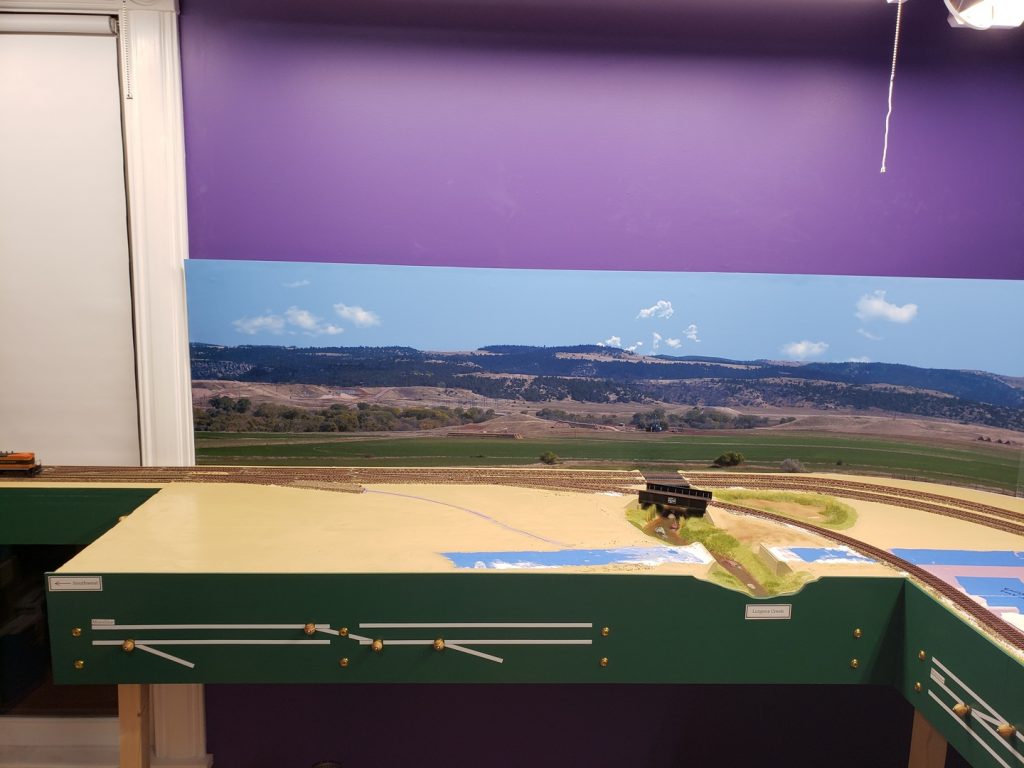 I bought a fourth LED shop light to mount over the extension. It also adds some more light to the Southwest end of the layout.
I decided I was tired of the pink ground on the Southwest end of the layout so I decided I would just paint it all tan for now. I'm going to continue detailing and adding scenery starting on the Northeast end so at least it won't be solid pink while it waits for me to get there.
Unfortunately while I was painting I managed to hook the shelf with the throttle on it with a belt loop and break it off the fascia.
I'm gluing it back together for now, but I may want to think about a drawer or some other way to mount the throttle so it doesn't stick out so far. I'm considering getting a WiFi throttle expansion that I can run with my phone, so a drawer might be a good idea at that point.
Anyway, progress continues at a pretty rapid pace. Like the slogan for Model Railroader magazine says: "Model railroading is fun!"