I have a track that runs along pretty close to the backdrop and I'm planning on filling the area with "flats" – buildings with little to no depth.
I found a website named Trackside Flats that had a bunch of buildings available. Most of them didn't really suit what I was looking for, but I managed to find two to purchase. Universal Scrap Metals is one of them.
The buildings come printed out and glued to 1/4″ foam core. I have about 2″ of space between the track and the backdrop, so I decided to add some depth to the building.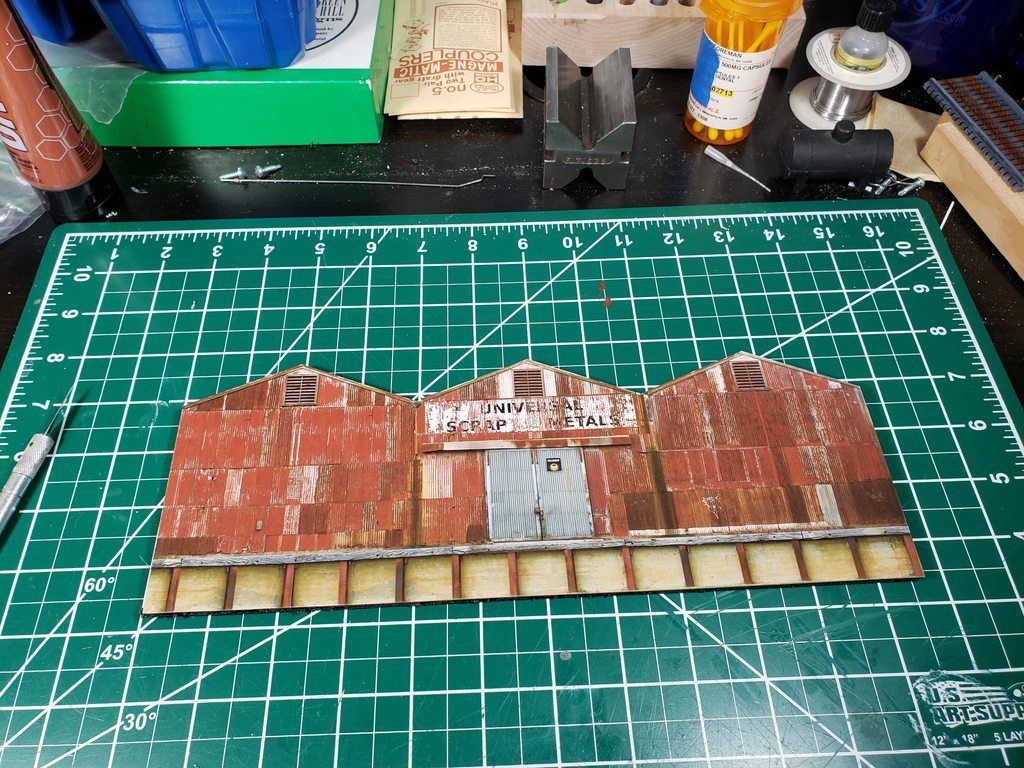 The first step was to cut off the dock section and add a dock platform made out of .060″ styrene.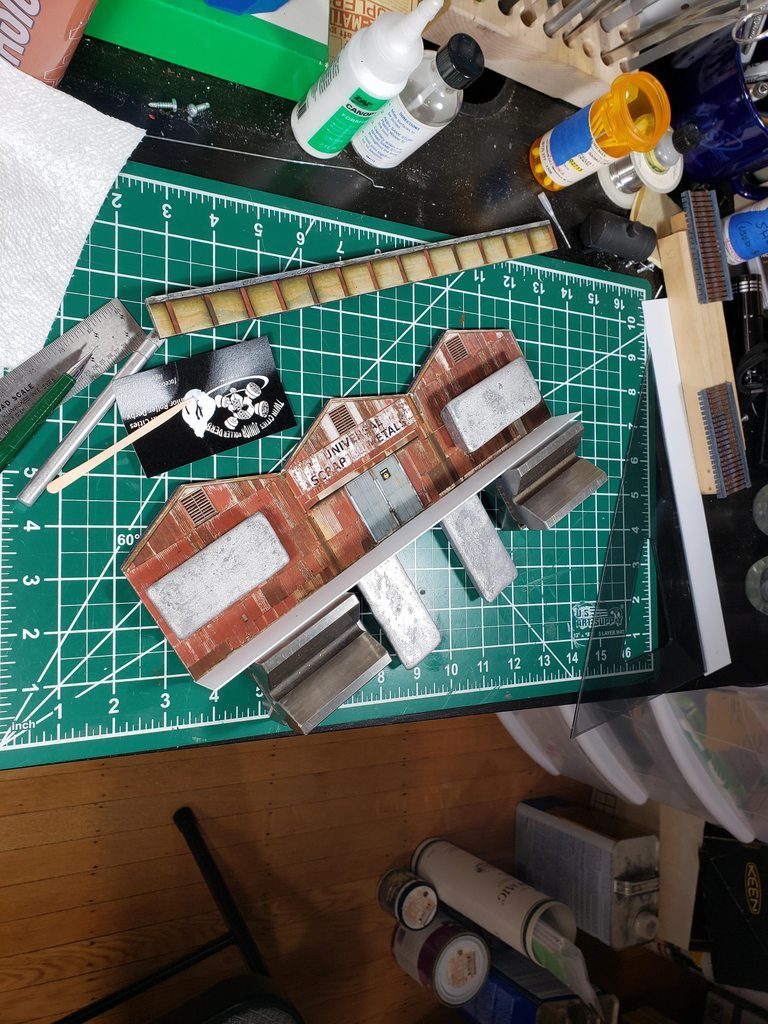 After gluing the front of the dock back on I set the building back on the layout and determined how deep the walls should be for proper clearance. Then I glued on some 1/4″ foam core to add the walls and roof.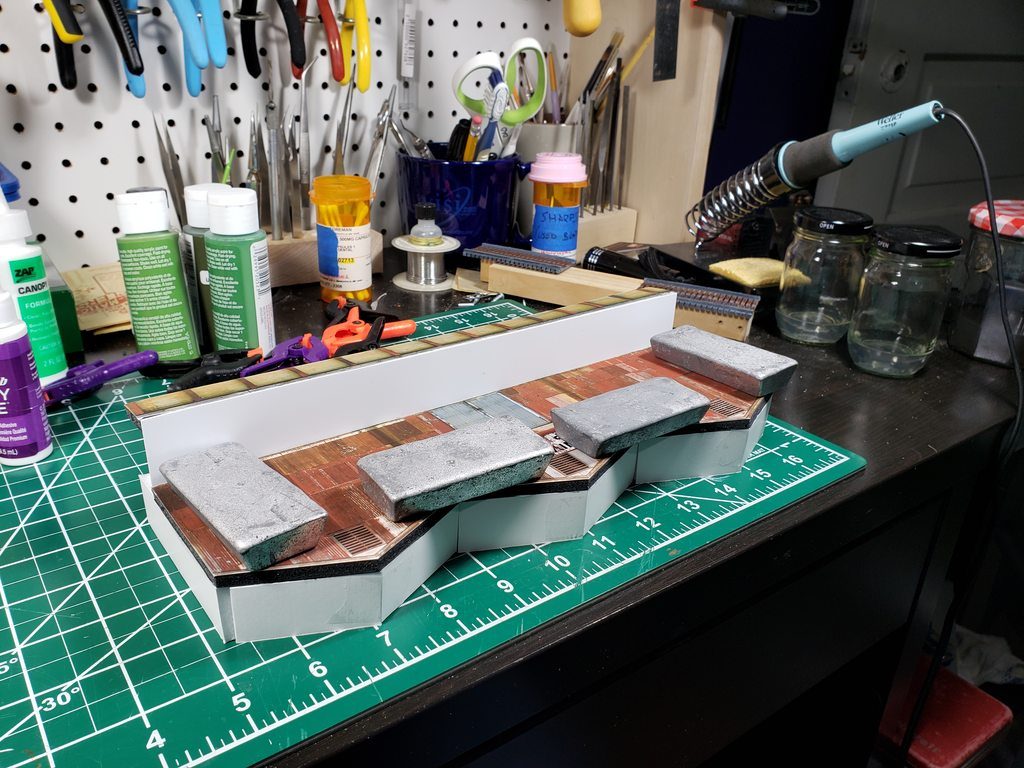 Next I added the sides of the dock and building foundation. These were also .060″ styrene. After the glue dried I painted them a yellowish/tan color to match the front of the dock. I used some burnt sienna to wash the dock with rust.
Then it was time for the corrugated siding and roofing. I'm not sure where I read this tip, but if you cut panels from heavy duty aluminum foil, place them on an old computer ribbon cable, and then rub them with your finger tip you get pretty realistic looking corrugated panels. So I cut a bunch of 8′ x 10′ pieced of foil and started gluing them on with canopy glue.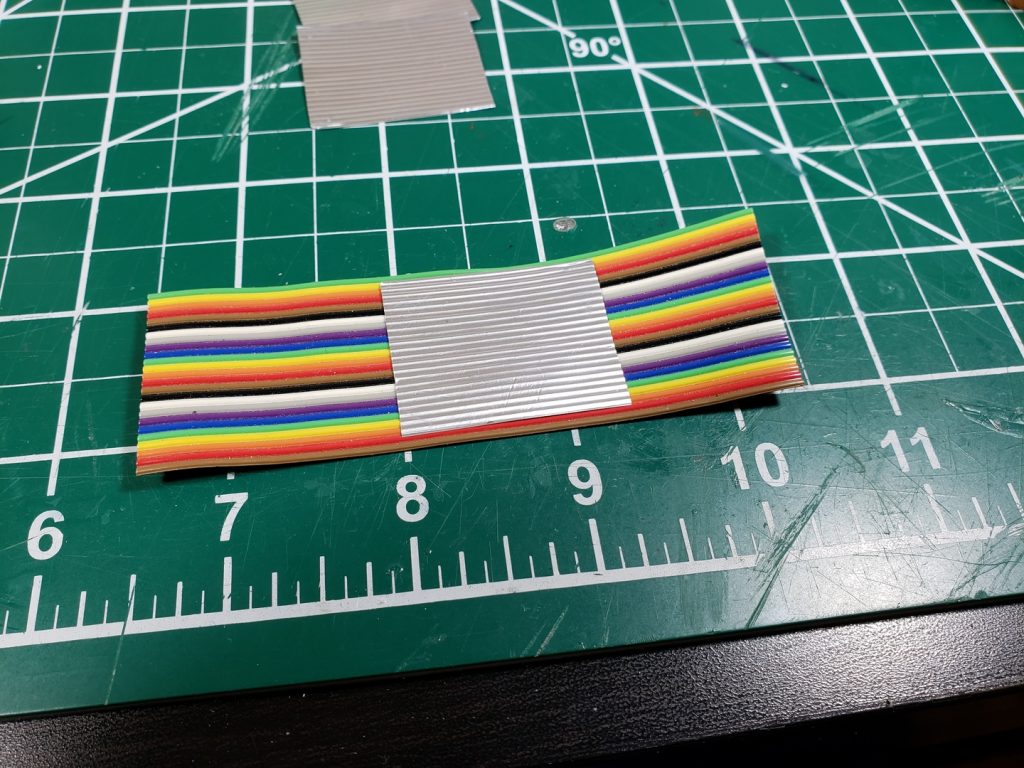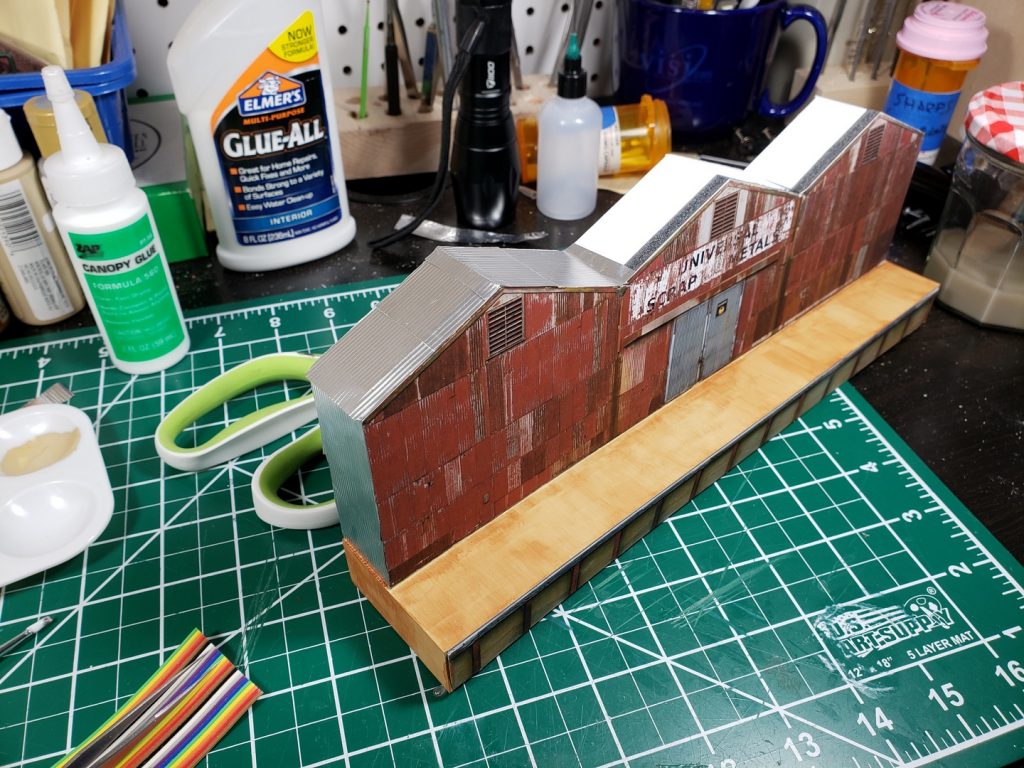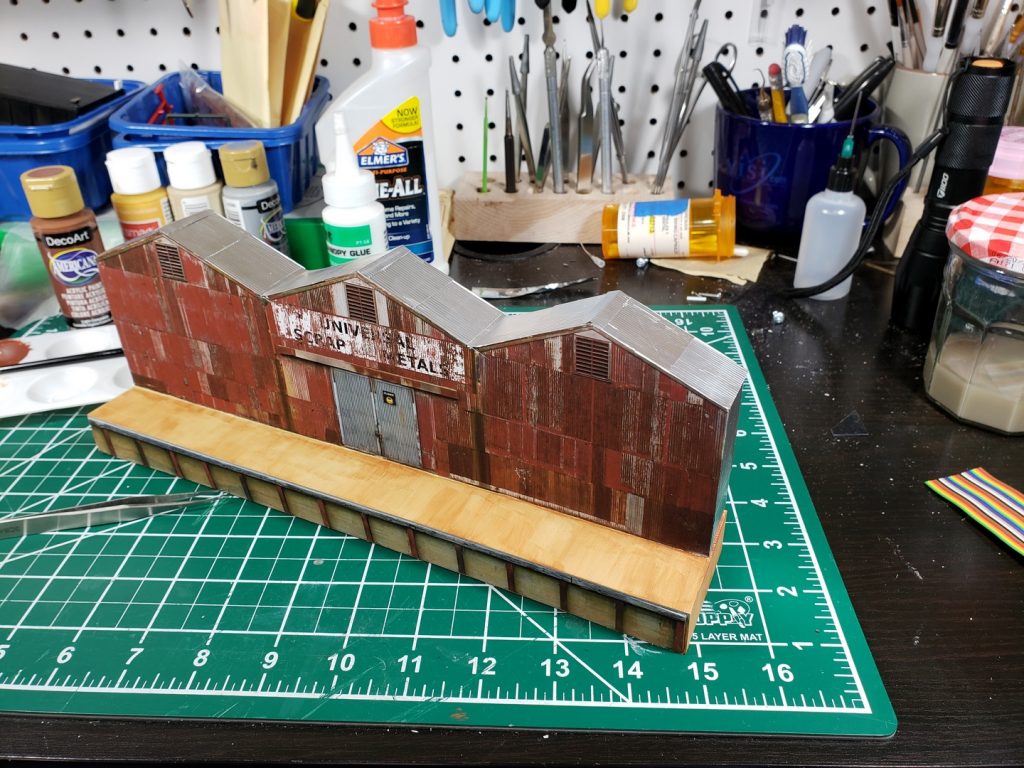 After installing all the panels I hit them with some Testor's DullCote. I noticed the glue was kind of beading up on the panels so I figured that would help the paint stick.
For the panel color I ended up mixing some Barn Red and some Burnt Sienna to get the dark rusty red color. Then I semi-dry brushed some grey on, making it a bit heavier in some areas. After that I dry brushed some more Burnt Sienna on all the panels with a little extra in the grey areas. I also hit the dock with some grey/black mix. There is some general grime and then an area that looks like a cleaned up oil spill. I think it turned out pretty slick.