There hasn't been much progress recently, mainly because we took two weeks off and rode the train across Canada. There will be posts and photos about that later on my other blog.
But some progress has been made in the past few days.
First off, I've decided that instead of plain blue for the backdrop, I want to buy some photographic backdrops from https://railroadbackdrops.com
They have some Montana Prairie backdrops that I really like the look of. I'm going to have to hold off on adding any scenery or buildings to the layout until after I can get the backdrop ordered and installed.

Second, over the past few days I buckled down and built the eight switches I need to finish laying track. I came up with a pretty good routine for building them and they turned out pretty well. I just came inside from painting them and they should be ready to start installing tomorrow.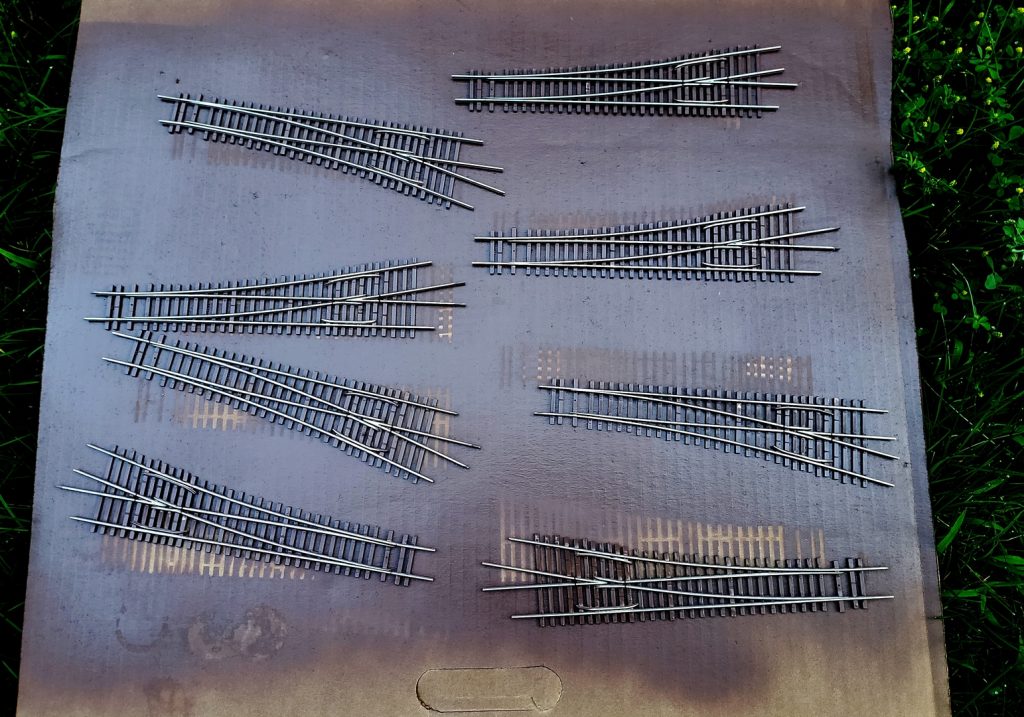 I also ran some 12ga main bus wiring under the layout so I can start running feeders to the installed track. Which means that if I lay a little more track and then get an engine running I could pull some cars around a little bit.
So much to do!